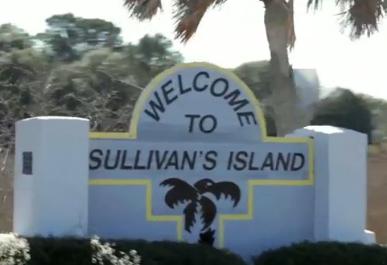 When it comes to Charleston-area real estate, Sullivan's Island is totally unique. The island is geared toward community and homeownership. There are about 1,000 homes on the island; of that number, only about 65 are licensed for vacation rentals. Generally, privately owned rental homes are occupied by the owners at least part of the year. As far as the Sullivan's Island real estate market goes, 55 homes have been listed for sale from January 2012 to June 2012. So far this year, 21 of those homes have closed. Last year at this time, 15 of 44 homes listed had sold.
When you're looking at the price of real estate on Sullivan's Island, it can be difficult to get an accurate picture — especially looking at the monthly reports — because the market is so small. The June 2012 report indicates that year-to-date median price is down almost 14% and average price is down just over 6%. Yet one factor that is skewing the picture a bit is the sale of the same home twice this year. The 792-square-foot home at 2268 Middle Street is likely to be one of the most affordable pieces of real estate on the island. It was listed in September 2011 for $509,000 and sold in April 2012 for $340,000 — you'll have trouble finding an undeveloped land lot for this price on Sullivan's Island. This same home was sold again two months later in June 2012 for $450,000 — still much less costly than any other real estate on Sullivans Island.
Overall, Sullivans Island real estate is spending less time on the market — an average of 150 days so far in 2012 compared to 169 days in the first half of 2011. Sellers seem to be willing to accept lower offers than they were last year, but the change is so slight (-0.3%) that this too could be a distorted statistic.
If you're seriously looking to purchase real estate on Sullivan's Island, your best bet to get a really good picture of the market is to view a list of individual recently sold properties. You'll be able to compare list price to sales price, and a really good indicator to consider when comparing real estate is price per square foot. There are some foreclosure and pre-foreclosure properties on the island as well, making for some potential good deals if you are prepared to purchase this type of real estate.
If you're interested in viewing property on Sullivans Island, would like to see a list of recently sold properties, need information on distressed properties or would like more insight into Sullivan Island real estate statistics, please give Bob Brennaman a call at 843-345-6074. You'll be impressed by his experience and knowledge of the area.