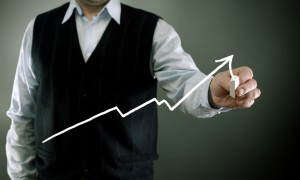 Albeit a small fraction of the entire Charleston-area real estate market, Sullivan's Island is showing an incredibly strong recovery with maintainable year-end gains. The small barrier island is of course like no other real estate market in the Tri-county area, with no hotels, undeveloped beaches and very few rental properties, Sullivan's Island is a sanctuary just minutes outside of the busier locales of Charleston and Mt. Pleasant. This quiet, close-knit atmosphere seems to have enticed buyers.
In 2012, a total of 42 homes sold on Sullivan's Island, up 13.5% from 2011, when 37 residential real estate transactions closed. Of those 42 homes sold in 2012, half cost more than $1,315,000 and half cost less than that. In 2011, the median price was only slightly higher — by 1.5% — at $3,335,000. The average price of real estate on Sullivan's Island was up 4.5% from about $1,407,000 the previous year to $1,471,000 in 2012. This is an excellent, easily sustainable price gain, and it is reflected in the fact that sellers received offers much closer to their asking prices than in years past. In 2011, homes were selling for 79.9% of the listing price, meaning homeowners were giving buyers about a 20% discount. In 2012, property on Sullivan's Island fetched 86.2% of their listing prices — that's an increase of 7.8%.
Real estate on Sullivan's island is spending less time on the market as well. In 2011, a home would don a for sale sign for an average of 205 days on the market until it sold; in 2012, that number dropped to 151 days, a 26.2% decrease. This quickened pace of purchase and the healthy price gains are no doubt fueled in part by the reduced inventory of homes for sale on the island. In December 2011, buyers had 49 homes to consider and only 37 homes to choose from in December 2012.
If you're looking for beach property in the $1 million to $3 million dollar range, it's hard to beat Sullivan's Island for a peaceful retreat or home base. At this price point and with mortgage interest rates still at all-time lows, homes in this cozy beach community are good investments. If you'd like more information on Sullivan's Island real estate, Bob Brennaman is an excellent resource. He can be reached through this website or via phone: 843-345-6074.