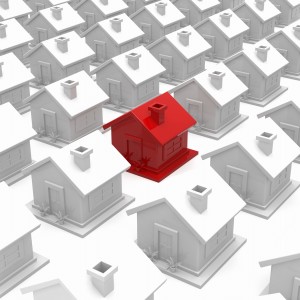 Last week, the Charleston Regional Business Journal reported that foreclosure activity for South Carolina real estate jumped 33% in July and that the state's foreclosure rate was higher than the national average. Just three months earlier, the April foreclosure report showed that foreclosures had decreased, and that South Carolina was faring better than the rest of the country. So what happened over the last quarter? Why has real estate foreclosure activity increased so much in the state, and where does the Charleston area stand?
The foreclosure rate has been rising nationwide since May. That's because the country's largest real estate lenders finally reached an agreement with states in February, allowing them to resume the processing of unpaid mortgages. Before the February settlement, a large backlog had been building, as banks were unable to begin foreclosure proceedings on default mortgages amid allegations of improper document verifications.
Basically, the increased number of foreclosures does not indicate a new cycle of homeowners missing payments. Instead, the real estate that is currently entering the foreclosure process has been in default for a long time, but lenders have not taken action against the owners of the properties. Foreclosure activity varies widely on a state-to-state basis and is more of a reflection of each area's foreclosure laws and procedures rather than the health of the state's real estate market. It seems that SC's foreclosure process really bottle-necked last quarter, and that the banks are finally making headway on their backlog. The Charleston Regional Business Journal points out that overall, foreclosures are down for the 22nd straight month, but new foreclosure filings are up from last year. Unfortunately, the rise in new foreclosure proceedings could still cause a dip in home values since distressed properties typically sell for less than market value. With that said, banks are increasingly opting to allow short sale transactions rather than repossessing properties in foreclosure. On average, short sale homes sell for about $25,000 more than bank-owned homes, so this, along with a sustainably growing real estate market, could help absorb losses in value caused by foreclosure properties.
According to foreclosure real estate website RealtyTrac.com, Charleston County's foreclosure rate for July 2012 stood at 1:457 homes or 0.2%. The website data includes all homes that have received a new foreclosure filing, which includes default notices, auction notices and repossession notices. Here is a breakdown of the site's July foreclosure activity data by zip code in Charleston County:
Area

Zip

Foreclosure
Filings

 James Island

29412

43

 West Ashley (outside I-526)

29414

39

 West Ashley

29407

38

 Mt. Pleasant (inside Hwy. 41)

29464

38

 Charleston/North Charleston

29406

37

 Mt. Pleasant (outside Hwy. 41)

29466

36

 North Charleston (outside I-526)

29418

27

 Uptown Charleston

29403

24

 Downtown Charleston

29401

24

 North Charleston (inside I-526)

29405

24

 Isle of Palms

29451

5

 Folly Beach

29439

3

 Sullivan's Island

29482

No Data

 Daniel Island

29492

No Data
Do you have questions about purchasing distressed real estate? Bob Brennaman is always happy to share his experiences and can be reached on the web or via his cell phone: 842-345-6074.